started off with raffia, matryoshka beads + plying thread...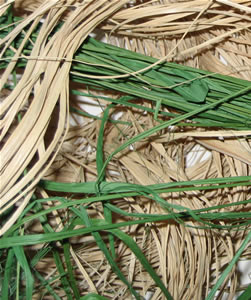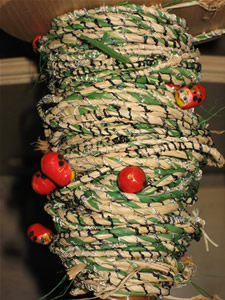 which turned into what you see on the bobbin, above, and closeups, below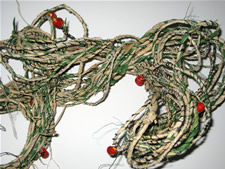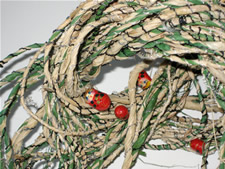 i wanted to try another so i could play with the tension of the
wheel, to see if the raffia could be less stiff, so...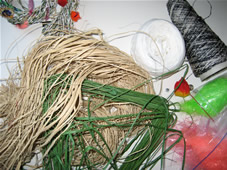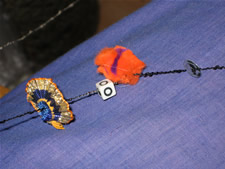 i added some white bamboo tape, sparkle,
beads, distressed pompom, plastic persimmons...
strung the items on the plying thread (above right),
and started spinning again, adding sparkle...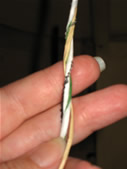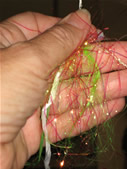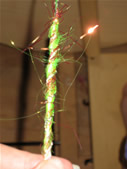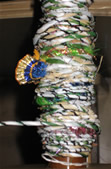 the pompom JUST makes it thru :)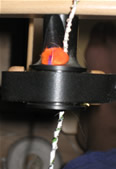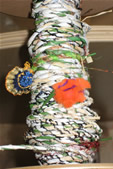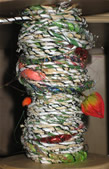 the finished yarn, possibly good for a bracelet, hat...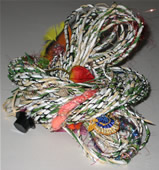 i'm happy :) BUT THEN...later that night the thought strikes me...
ack!!!! feathers are technically "animal fiber"!!!
(supposed to be only non-animal sources for the challenge.)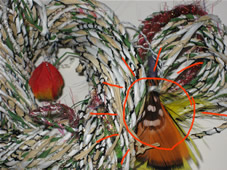 :( so i remove the offending feather and add a few other things, instead!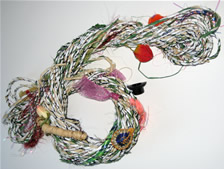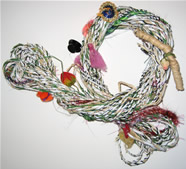 closeup of final submission...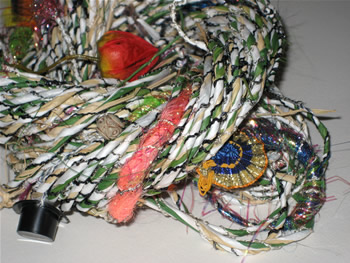 the two experiments, together. thanks for looking!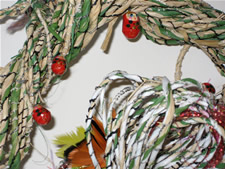 back to top


not crocheted from the yarn above :)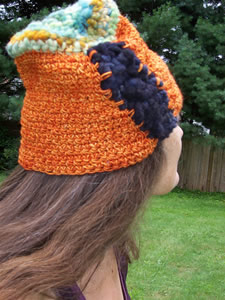 Linda Scharf, Stoneleafmoon untamed handspun yarns
info:linda@stoneleafmoon.com